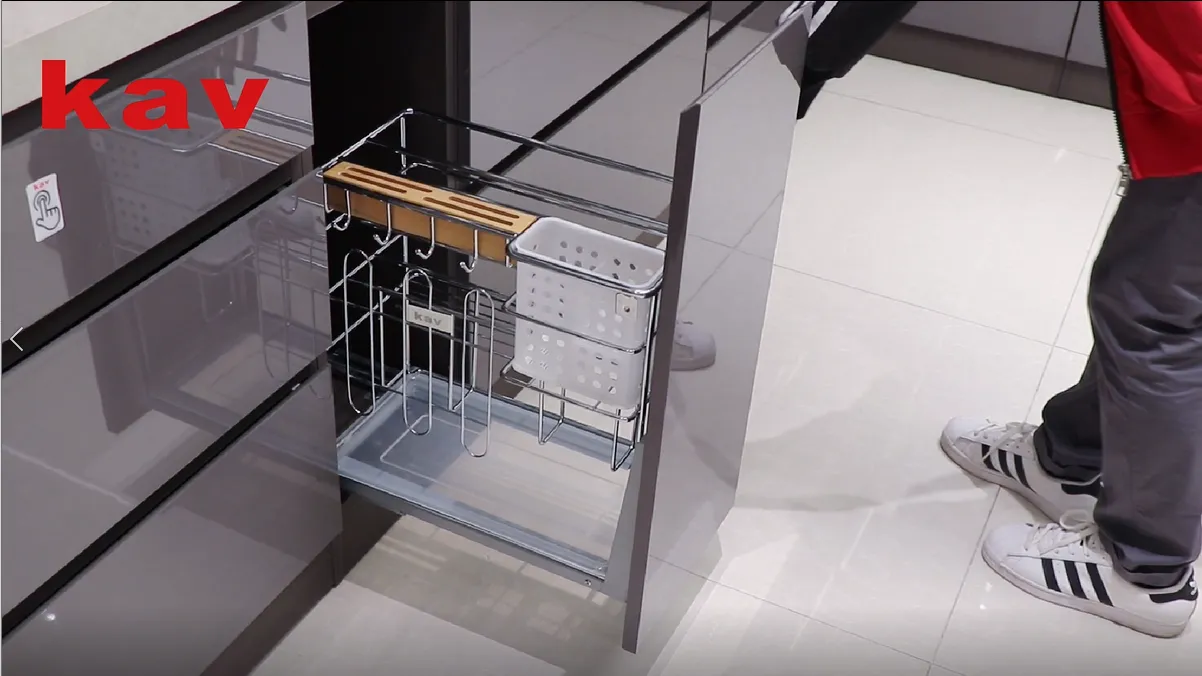 Everyone also know that it is very important to storage the kitchen items, such as bowls and dishes, seasoning bottles.

For last video, we show our luxury glass dish rack + flat kitchen basket set.

Today, we will show you our STAINLESS STEEL SEASONING PULL OUT BASKET.

It can storage knives, chopsticks, cutting board and seasoning bottles which helps you to keep a tidy kitchen. Our kitchen cabinet seasoning basket is combined with soft close under mount slide which has passed over 60000 times open and close test.
It is best solution for seasoning storage. Don'
t hesitate to purchase it if you want to keep the kitchen cupboard tidy.
Get a idea for your smart kitchen, check the video on Youtube at //www.youtube.com/watch?v=-VdAqFoHtfM
See what kav can help on your smart home.