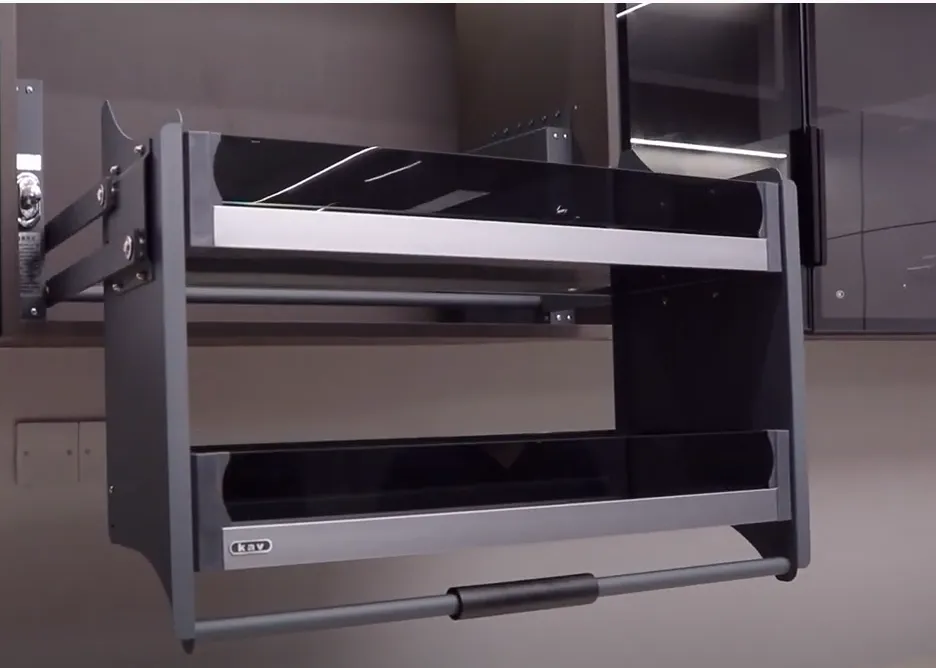 You may troubled by getting things from a high cabinet but need the help with a chair or ladder.

The solution goes to kav Cabinet Lifting Basket.

Sloved the problem to get stuff on a high cabinet, friendly to those who can not reach them.
The force is adjustable with a range 5-7kg
Soft close function for both pulling down and lifting up
And with a glass frame
Check the video on Youtube at //www.youtube.com/watch?v=3_QiCzcK92Q to see how it works.