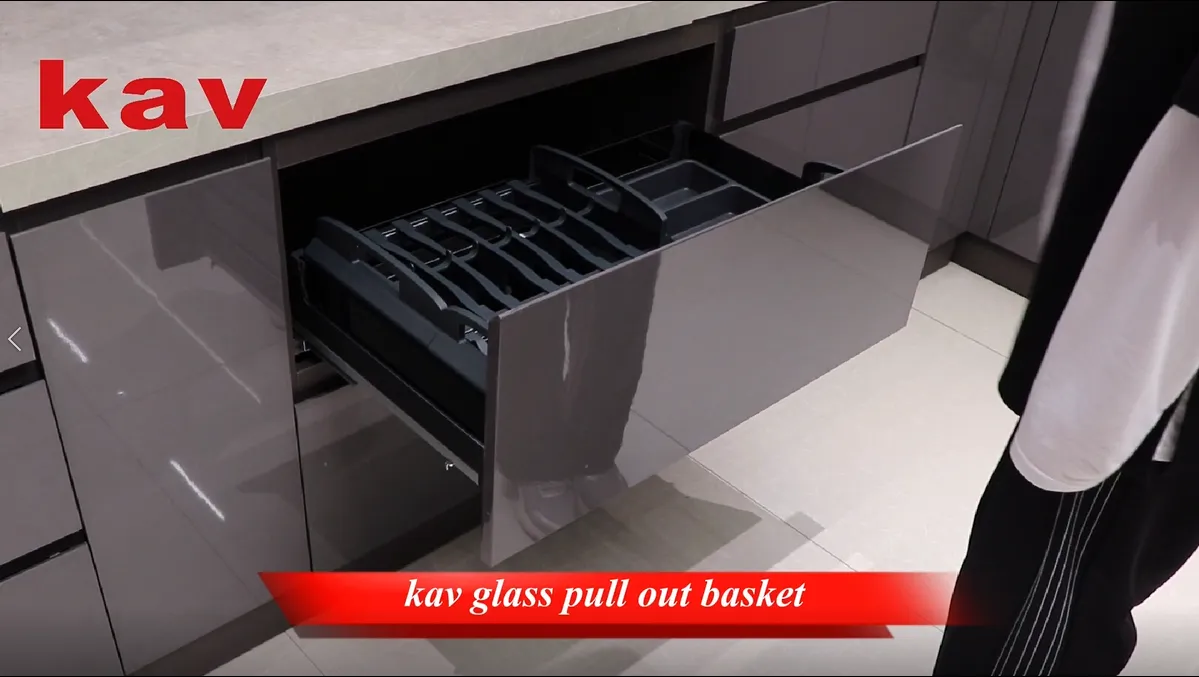 Are you upset about the space of dish rack+flat kitchen basket too small to store all bowls and dishes ?

Now we launch a new design, kitchen luxury glass basket, which made by black glass and aluminum alloy frame. Inside with cutlery trays for bowls and chopsticks, and can be combined by yourself. So that you can make the most of  them. 

The whole set of pull out baskets is dirt-proof and easy to get cleaned. 
Get a idea for your smart kitchen, check the video on Youtube at //www.youtube.com/watch?v=-VdAqFoHtfM
See what kav can help on your smart home.